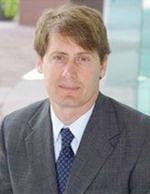 Russell Henry Hippe, III
Russell Hippe has successfully practiced law in the Atlanta area for twenty (20) years. Mr. Hippe is a graduate of the University of Georgia and the University of Georgia School of Law. He is approved to practice before all state and superior courts in the State of Georgia, the Northern District of Georgia, the Middle District of Georgia, the Georgia Court of Appeals and the Georgia Supreme Court. Mr. Hippe received his J.D. in 1993. Prior to starting his own practice in 1997, he worked with attorney Carl Stimmel, a gentleman and Emory Law graduate, in Decatur, Georgia from 1994 until 1997, focusing on both real estate and litigation. Prior to working with Mr. Stimmel, Mr. Hippe clerked for two prestigious firms, Drew Eckl and Franham in Atlanta, and Turner, Padgett, Graham and Laney in Columbia, South Carolina.
In 1997, Mr. Hippe started the firm Russell H. Hippe & Associates, P.C. with an emphasis on residential real estate closings. From 1997 until early 2007, Mr. Hippe's firm successfully handled over twenty thousand closings totally over 2 billion dollars in gross loan value. His firm represented the top local and national lenders and enjoyed an excellent reputation.
After the changes in the lending market, Mr. Hippe developed a well rounded general civil trial practice. Mr. Hippe handles general civil matters and the representation of individuals and businesses in family law matters and business litigation in state and federal courts. More than half of his practice is focused on divorce and family law cases. His divorce practice includes all aspects of family law litigation including custody, alimony, and property division disputes, modifications, contempt proceedings, and restraining orders. Mr. Hippe has achieved an impressive record for successful resolutions of family law cases through settlement, if possible, and through trial wins, if a trial is required. Mr. Hippe also has considerable experience both drafting and litigating pre and post nuptial agreements.
Mr. Hippe has been awarded citations from Chicago Title for excellence as a title attorney, has been recognized by Attorney Search Network as one of their top panel attorney, and has been validated by Legal Match and has achieved their highest accreditation. He has been a member in good standing with the State Bar of Georgia since 1994 with no disciplinary history of any kind.
Education
J.D., University of Georgia School of Law
A.B.J., University of Georgia
Jurisdictions Admitted to Practice Georgia State and Superior Courts, 1994
N. District of Georgia, 1994
Middle District of Georgia, 2010
Georgia Court of Appeals, 2010
Georgia Supreme Court, 2010